The Leaderboard is a quick way to see who leading the pack with important KPIs
When it comes to tracking performance of specific KPIs, the leaderboard is a fun way to see how everyone is doing. As you change the KPI in your monthly graph, the leaderboard will automatically update to show who's on top.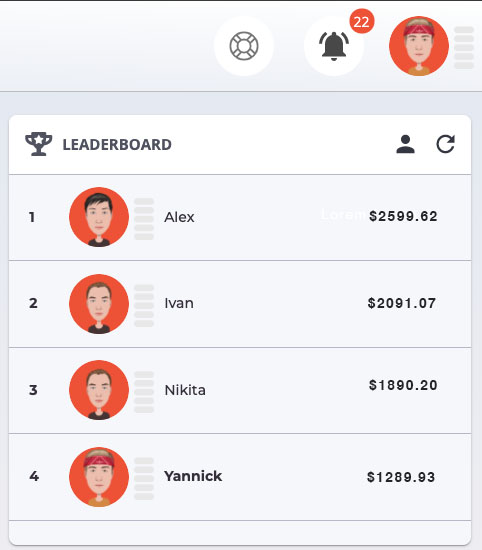 Selecting the small head and shoulder icon will automatically scroll to find where you are in the list.
The circle refresh button will refresh your list to the most current information without having to refresh your entire page.
Use the leaderboard to cheer on your co-workers and teammates, or use it as incentive to maintain and/or improve your position.
This powerful tool will be one of your go to lists whenever It's Game Time!